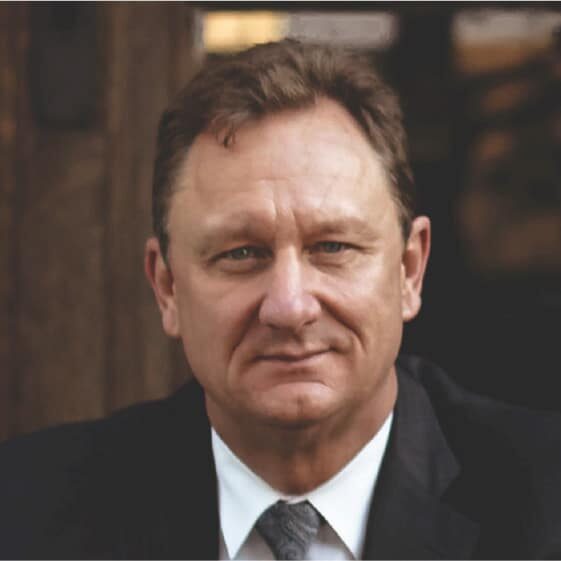 Lawsuits & Litigation
Personal Injury
Emphasis of Practice
Personal Injury
Wrongful Death
Police Misconduct
Medical Malpractice
Civil Rights
Employment Discrimination
Birth Trauma
Brain Damage
Auto Collision
Auto Fatality
Catastrophic Injuries
False Arrest
Licensure & Associations
• Washington State Bar Association
• Oregon State Bar Association
• Alaska State Bar Association
• Arizona State Bar Association
Professional Service
State Court Admissions:
• Oregon (1997)
• Washington (1998)
• Alaska (2011)
• Arizona (2016)
Federal Court Admissions:
• U.S. District Court, Eastern District of Washington (1999)
• U.S. District Court, District of Oregon (2001)
• Ninth Circuit Court of Appeals (2010)
Professional Awards & Acknowledgments
• Washington State Bar Association Board of Governors President (2018 to 2019)
• Washington State Bar Association Board of Governors 4th District (2015–2018)
• Adjunct Professor Beasley School of Law, Temple University (2008 to present)
Prior Experience
Since 1997, Bill has been a licensed attorney practicing in personal injury, wrongful death, civil rights (police misconduct), and medical malpractice matters.
Education
• Gerry Spence, Trial Lawyers College, Dubois, Wyoming (2012)
• Temple University Beasley School of Law, Philadelphia, Pennsylvania, LL.M. Trial Advocacy (2007)
• Northwestern School of Law of Lewis & Clark College, Portland, Oregon, Juris Doctor (1997)
• University of Washington, Seattle, Washington, B.A., Society & Justice (1994)
Community Service
Bill is involved in the community with church and YWAM, Youth With A Mission. He has gone on several mission trips around the world to help those in need. These local and global examples of his dedication are just a glimpse into Bill's passion for helping people.
Bill is a board member for YWAM of Battambang, Cambodia. YWAM, "Youth with a Mission," is a global organization that strives to bring hope and a future to people in need around the world. During the summer of 2014, Bill and his family traveled to Cambodia, where they helped build a classroom where Cambodian children will be able to safely learn and gain necessary skills to build better lives.
Personal Activities
Before college, I worked in Alaska as a commercial fisherman and deep sea diver. That experience taught me to work hard and accept the risks that come from living life. I believe in the underdog. I cherish the Biblical story of David and Goliath. I believe that mean-spirited giants still roam this earth, and that they continue to prey on anyone they perceive as weak. I am absolutely passionate about strengthening people to fight back.
Outside of work, Bill is a family man. He and his wife, Laura, have three kids between the ages of 16 and 22: Jack, Grant, and Maddie. If he isn't in the office, you can either find him spending time with his family, teaching mock trial to high school students, or cheering on the Seattle Seahawks. His favorite book is Just Listen by Mark Goulston, and he has a number of favorite TV shows and movies, including: It's A Wonderful Life, Brave Heart, Mutiny on the Bounty, and To Kill a Mockingbird.